Brandonopoly: Win prizes by shopping local!
So how do you play?
Grab your Brandonopoly board. Don't have one? Click here to Print one!
Bring it with you while you shop local at Brandon & Valley Springs businesses.
Get a signature or sticker from participating businesses when you complete their square.
When you've completed all the squares with matching color blocks or backgrounds, bring your card to the Chamber office. Make sure to include your name and contact info!
Stay tuned to the Chamber Facebook page for our prize drawings in August and November! Click here to visit us on Facebook.
Tip: The more you shop local the better chance you have at winning! Each complete monopoly earns an entry in the drawing!
What are the prizes?
Cornhole board set with bags
Local gift cards
and more!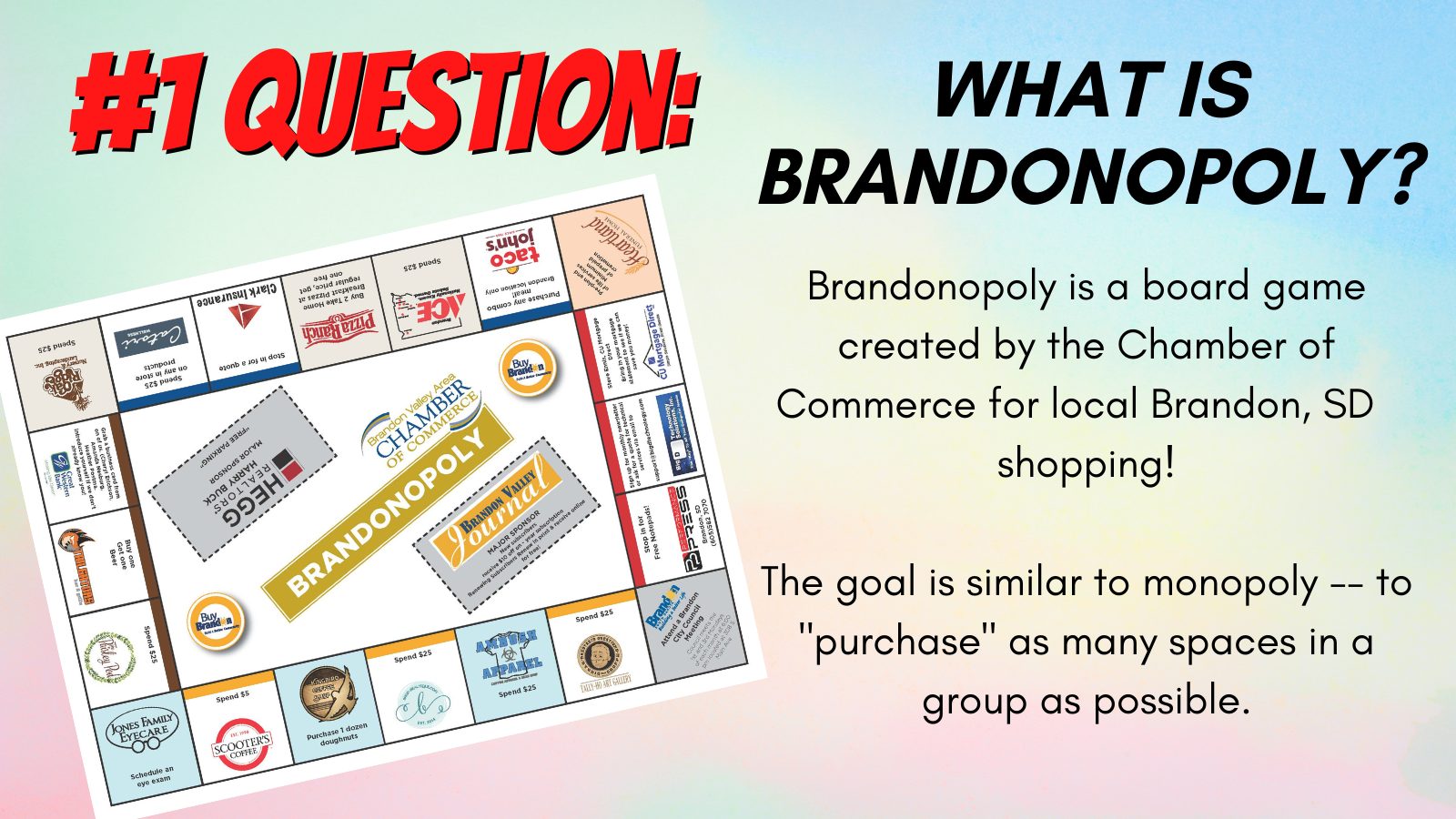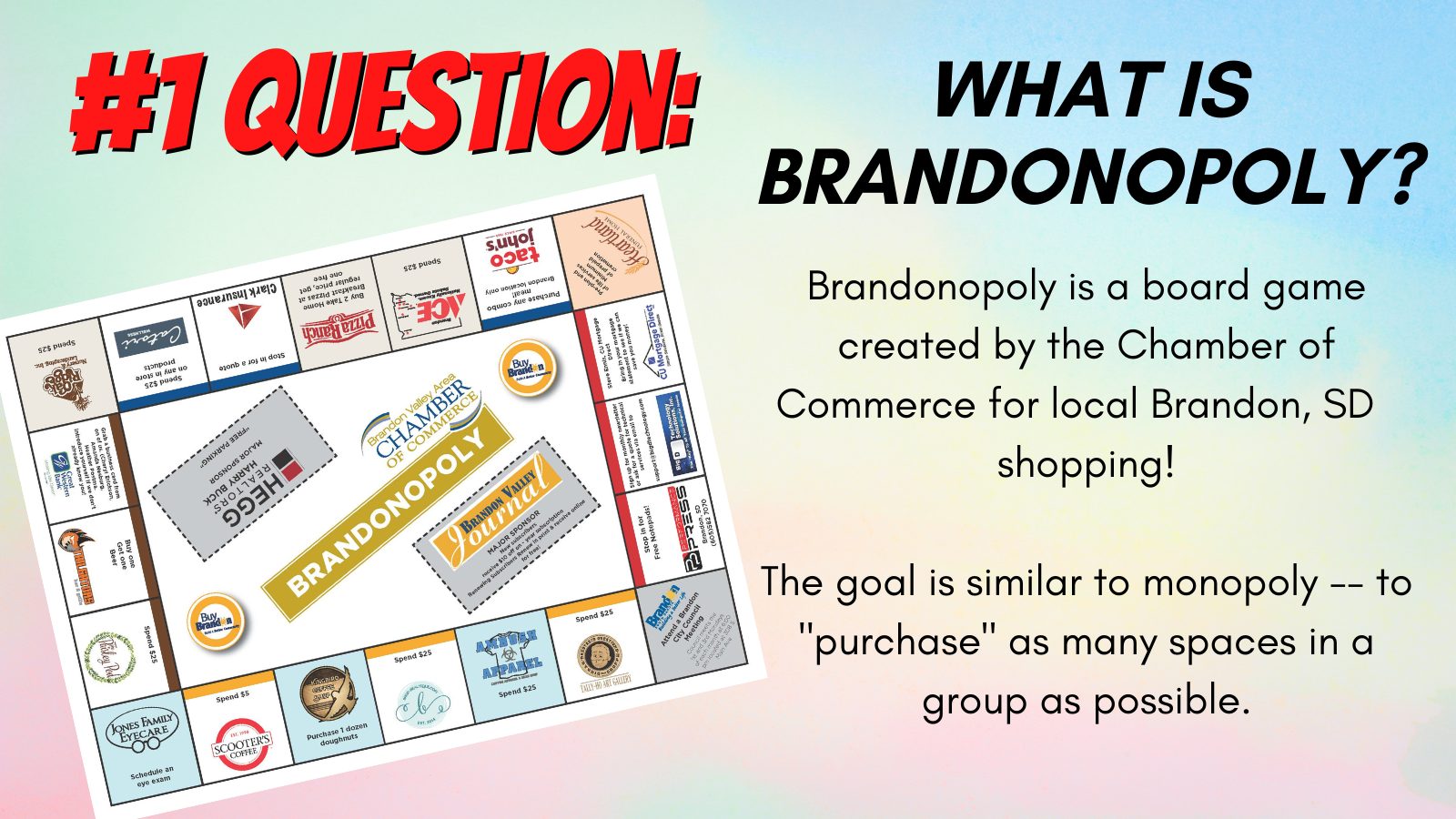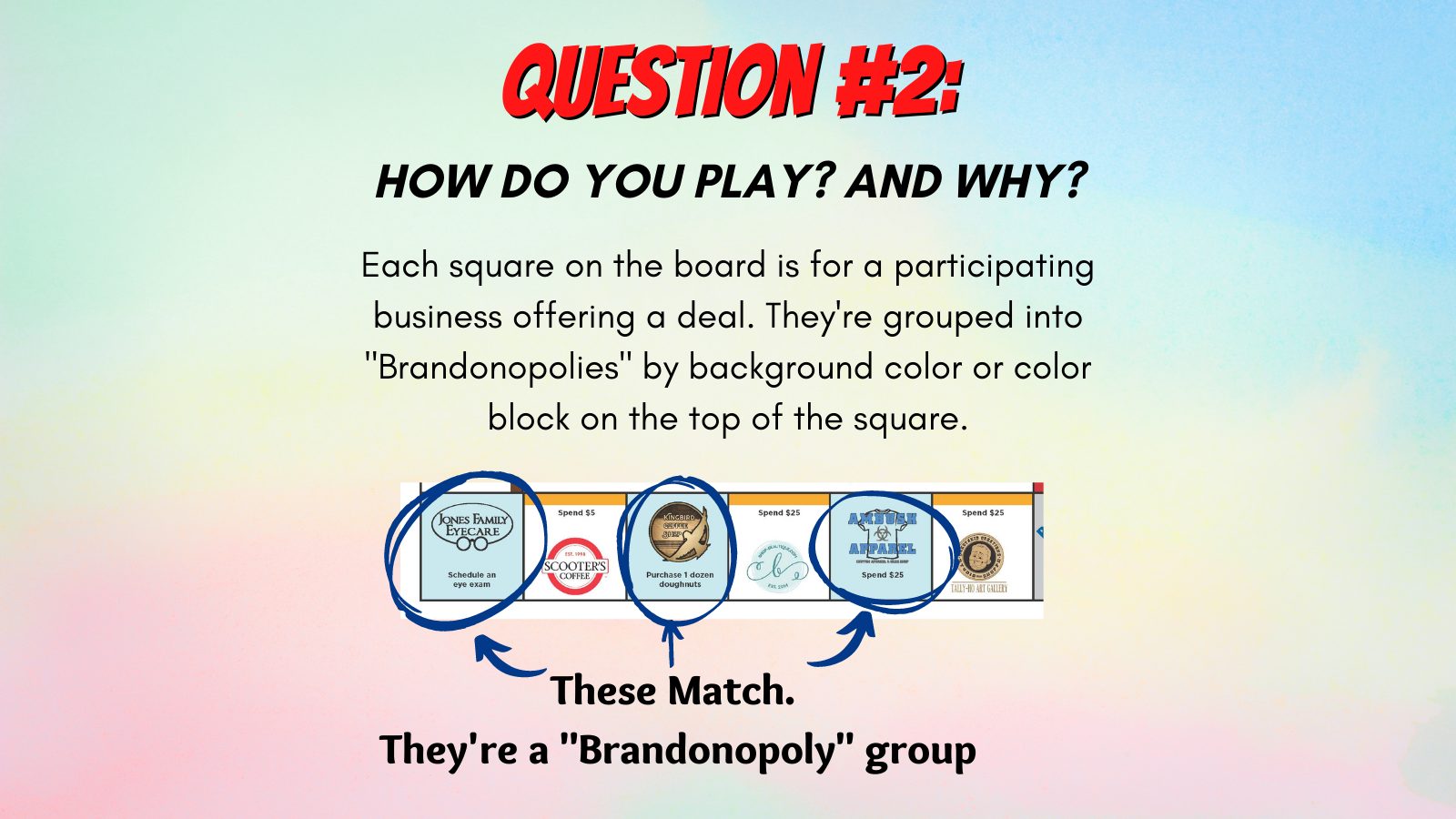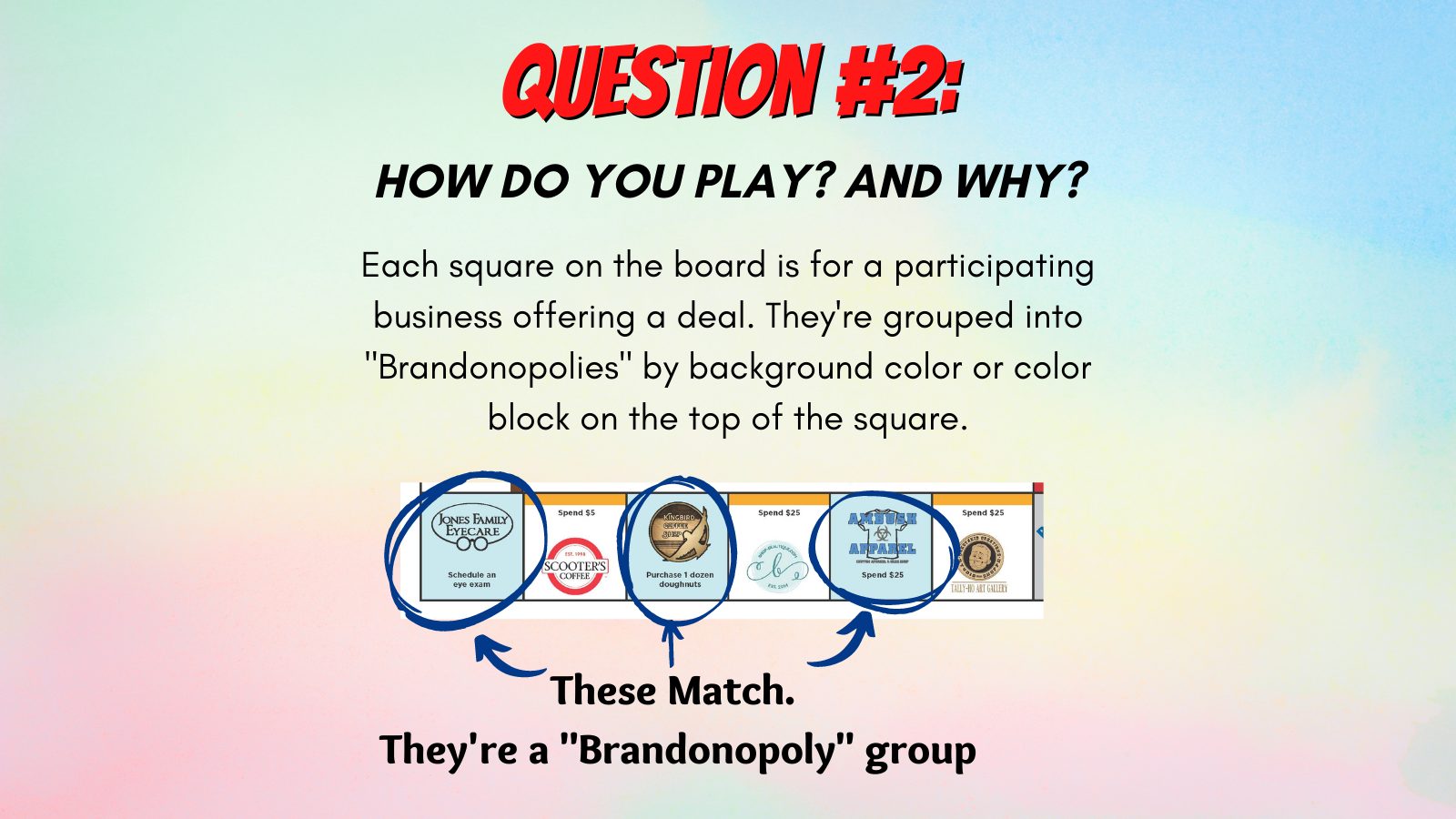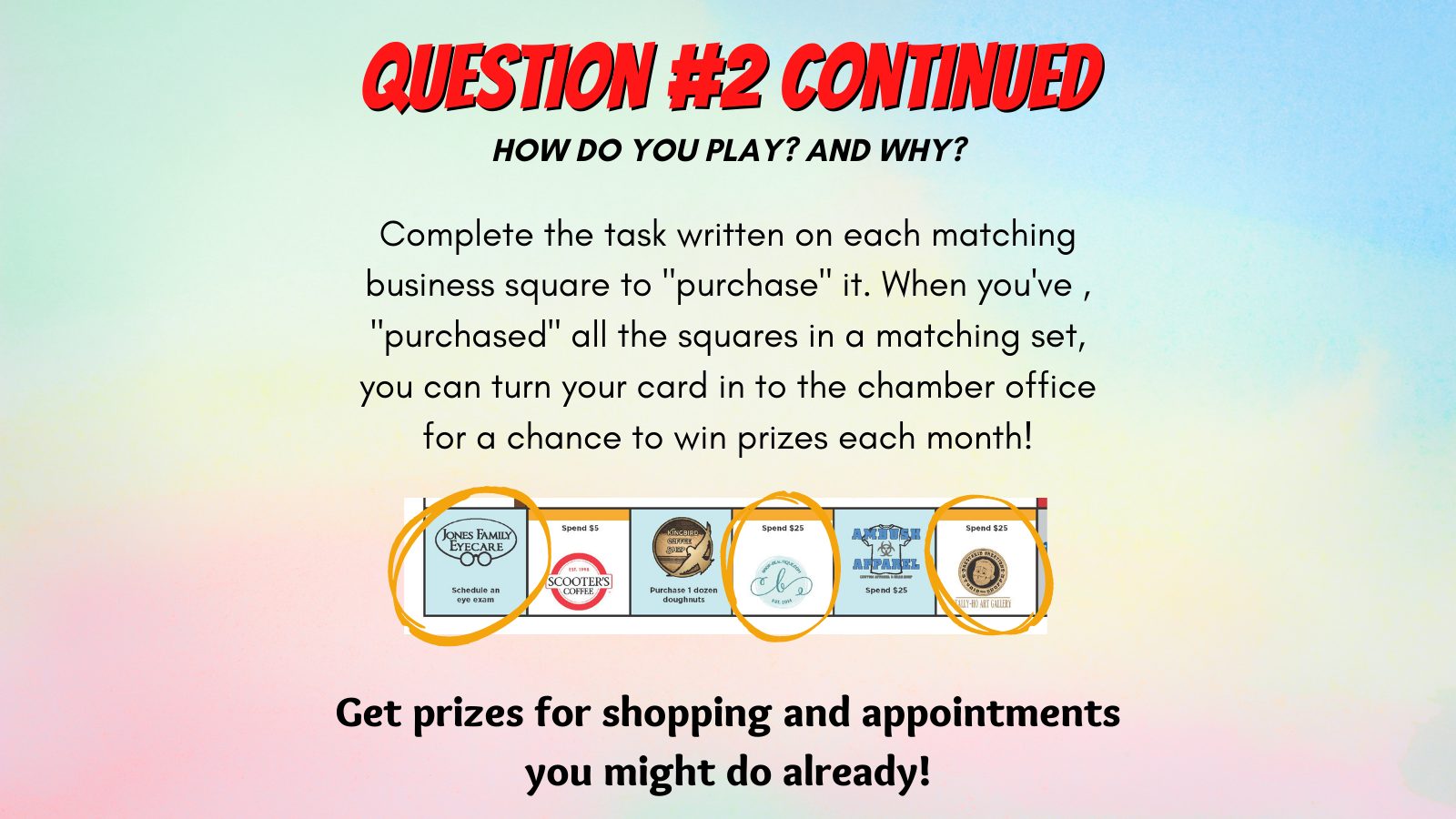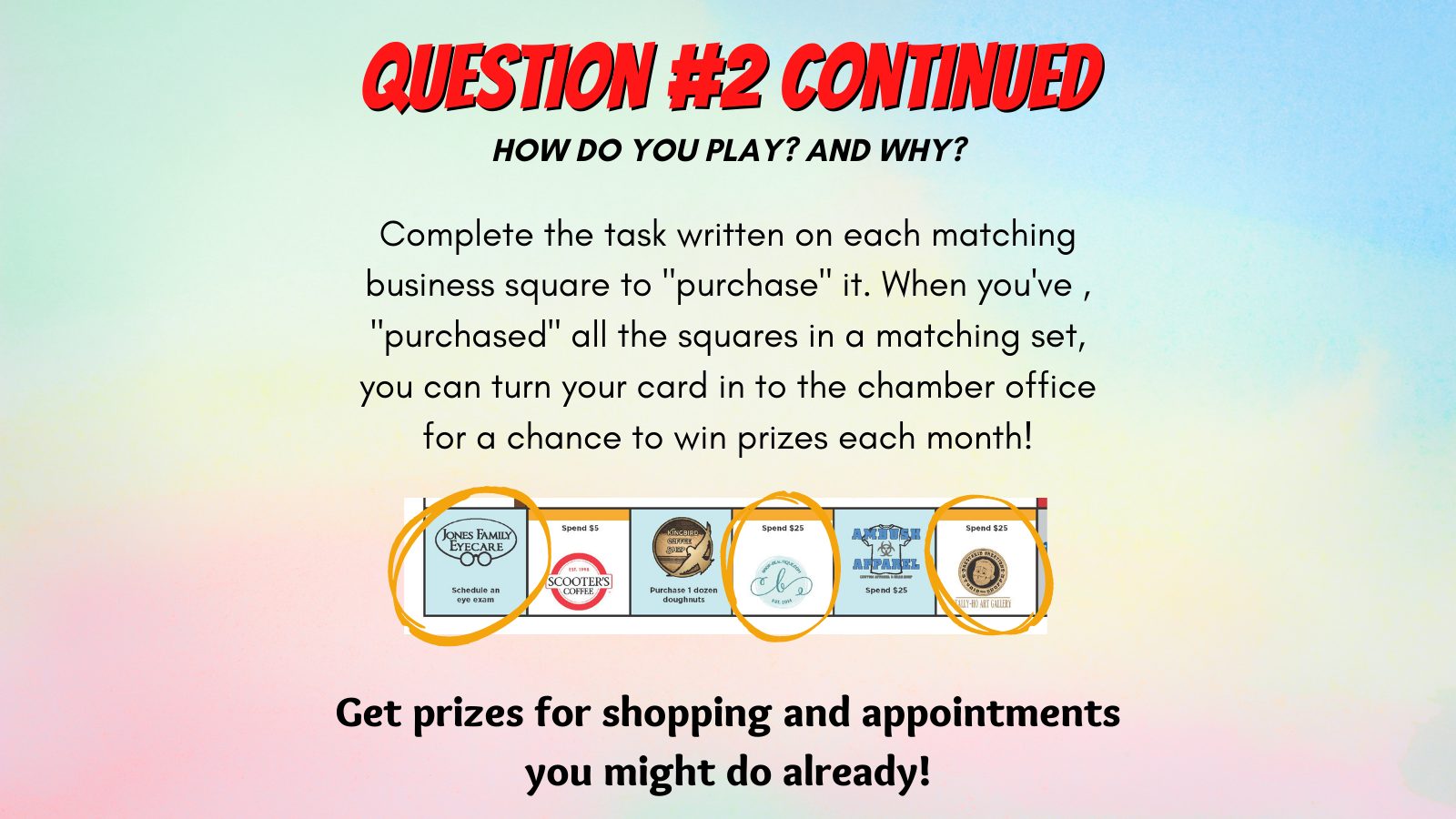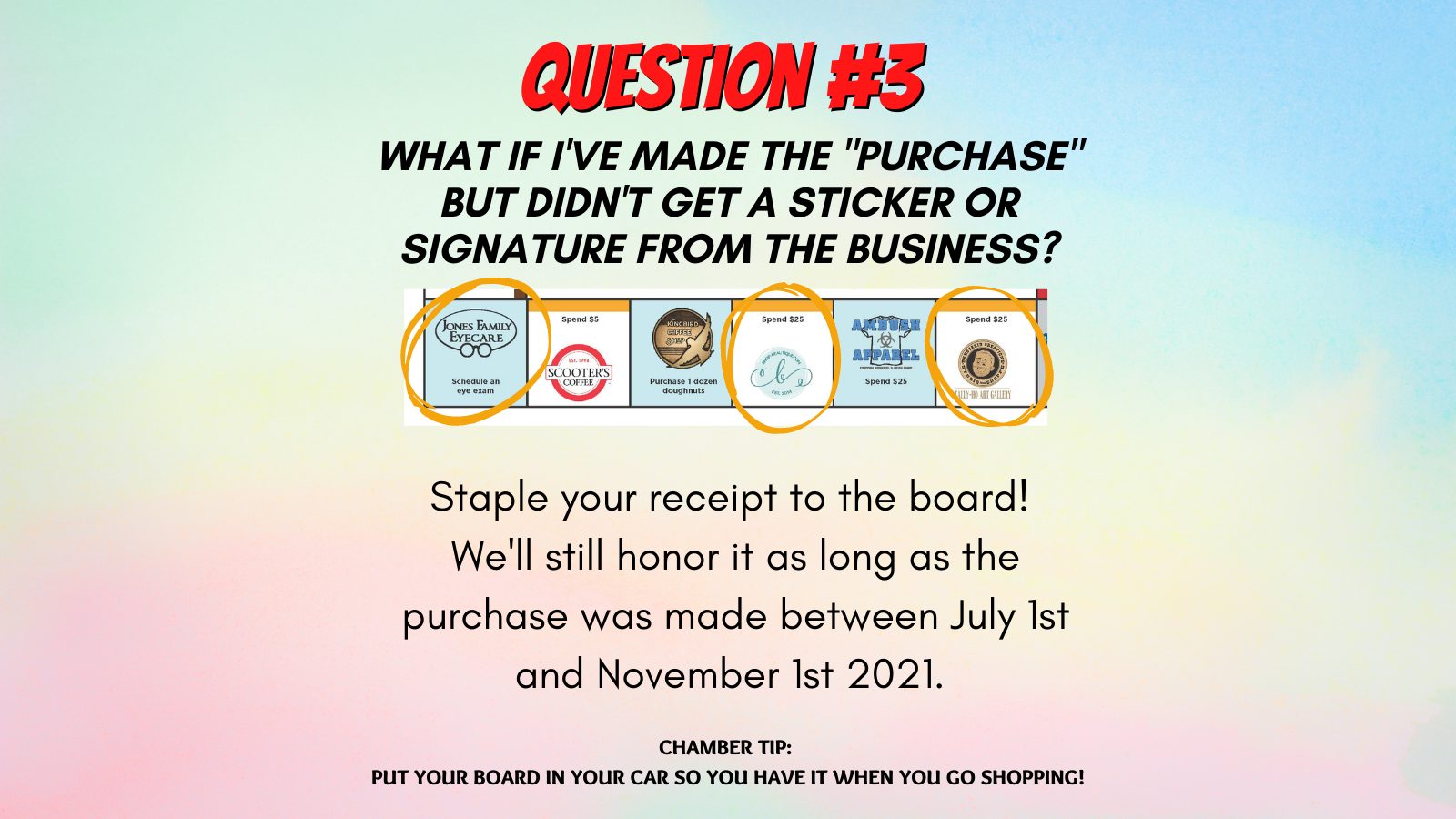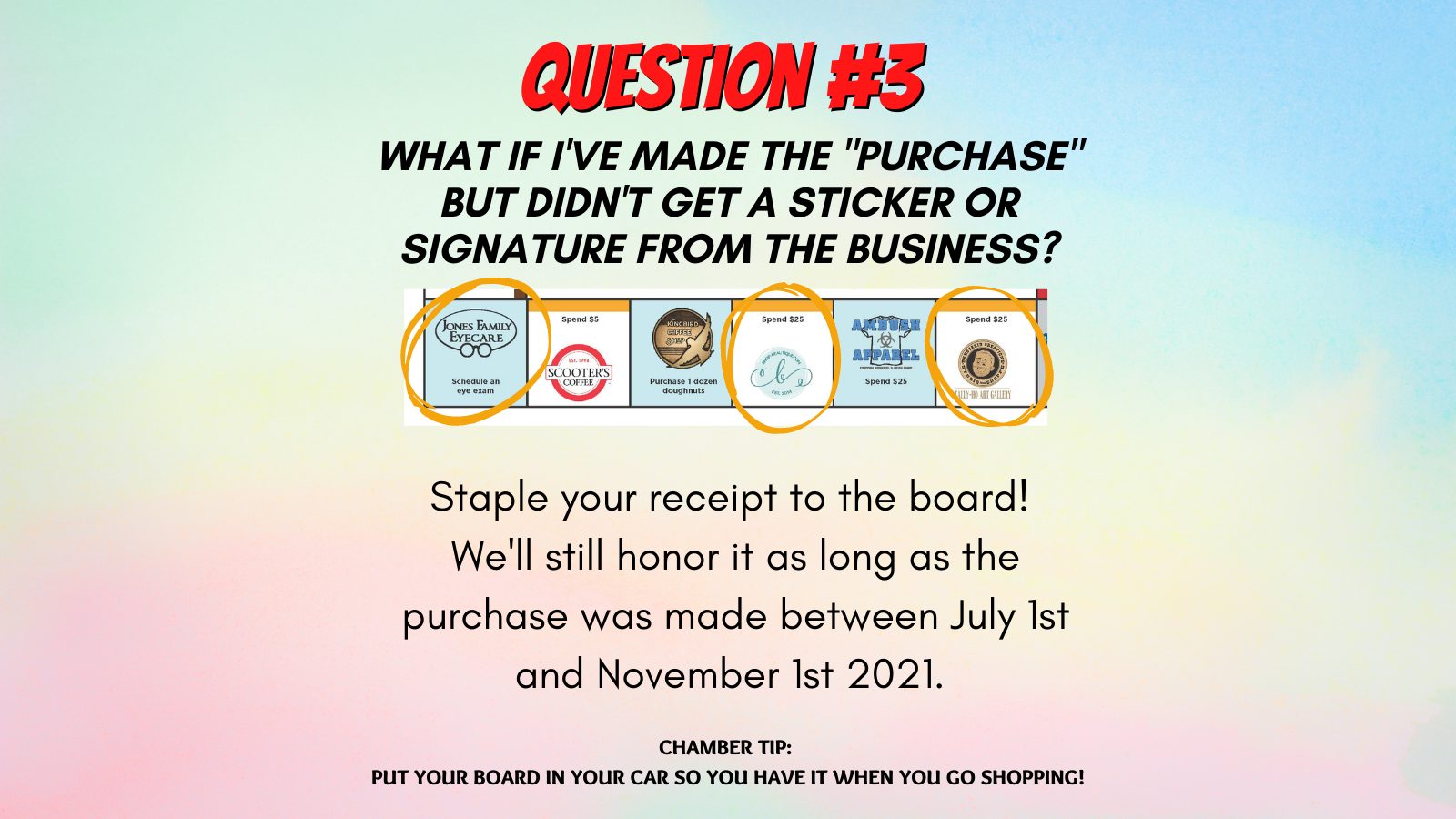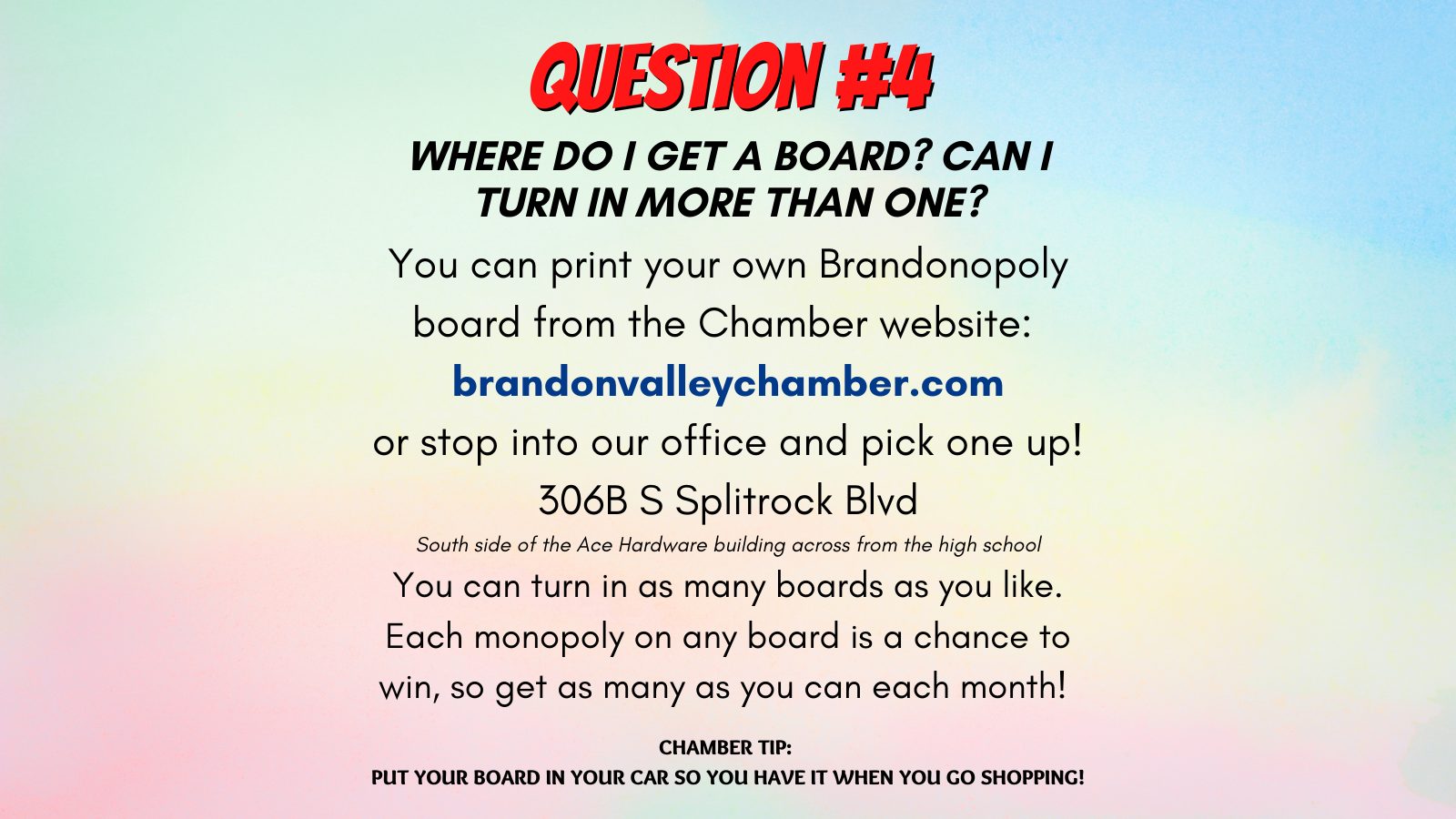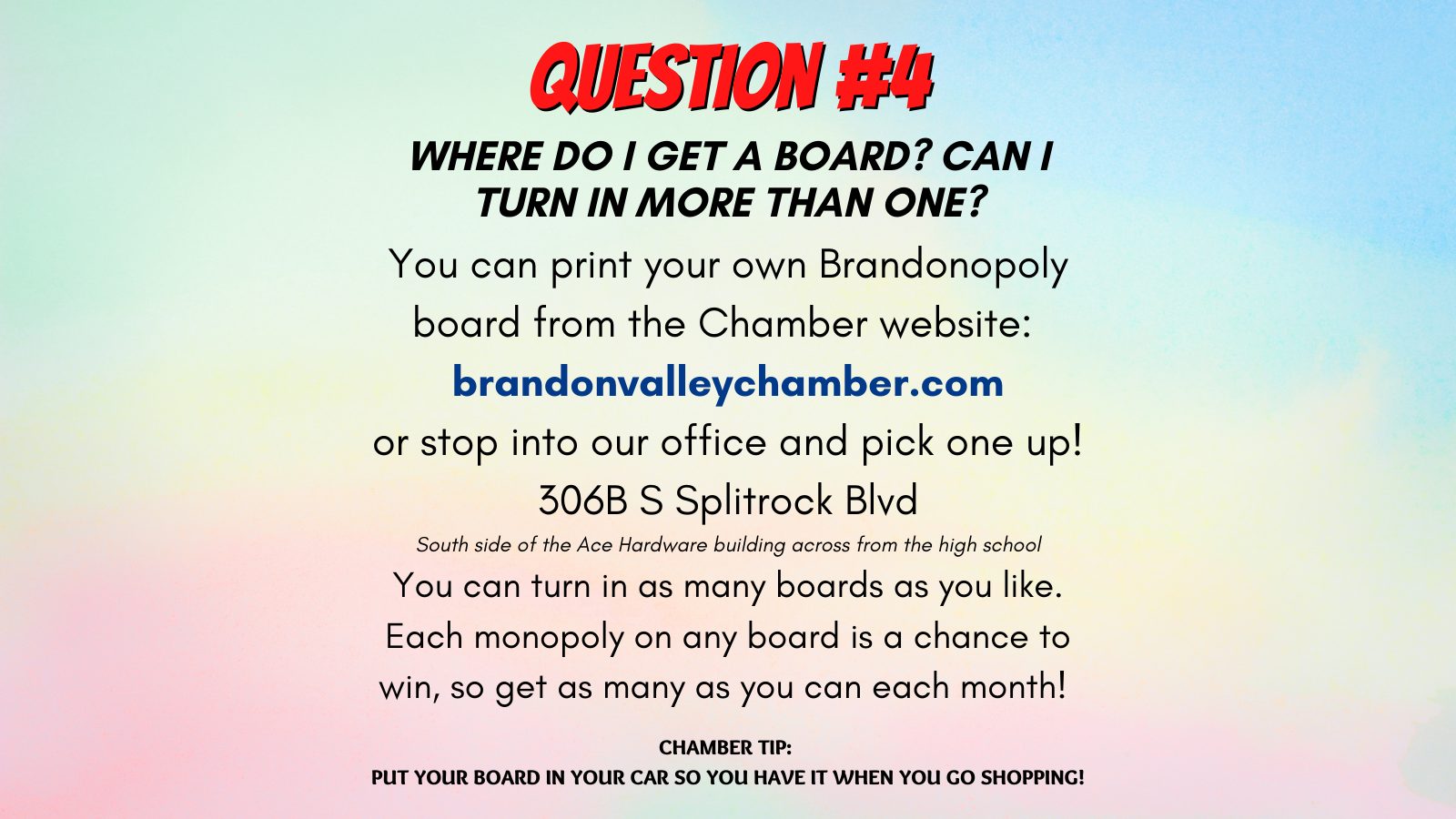 Click the link to download your board today!